Virtual Shop/Trade websites
E-Commerce is one of the most developing subjects in the virtual world; the internet trade circulation grows significantly every year.
Allnet4u provides different levels of virtual shops and E-Commerce solutions, starting from basic systems which include dynamic item catalogues and shopping carts to advanced sale systems on an international scale with organizational controls, delivery, inventory management and so on.
Allnet4u was chosen to build the American Express virtual shop/trade website.American Express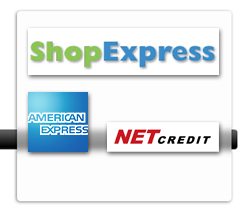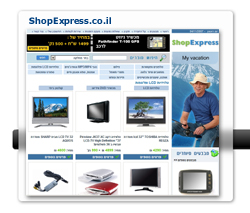 More examples of virtual shops and trade websites our company has built:


Sano Export


An international virtual shop/trade website.
The site has an order basket which simulates export shipping containers.
The site is in its final test-run phase.

Earth, Wind and Rider


A virtual shop/trade site for cyclist clothing, the company donates 1% of circulation to green organizations.
The materials and manufacturing process is completely natural.

מותג ישיר
A virtual shop and portal for consumer items.

BuyoomJug.co.il




A virtual shop/trade site for juggling equipment.
To view more virtual shops and trade sites
To view articles about virtual shops

Sale advantages through virtual shops/trade sites
| | |
| --- | --- |
| Reaching a larger amount of potential customers, without depending on geographic location. | |
| A substantial decrease in the costs of marketing while maintaining exposure to potential customers, creating awareness about the supplier and product, showing updated messages (advertising) and so on. | |
| Saving on the cost of execution, mainly thanks to the tracking overhead reduction. | |
| Shortening the amount of time for receiving compensation. | |
| The ability for customer segmentation and creating an appropriate reference to a unique cluster of customers, even enabling the option to especially reference a single customer during and after a deal is made. (for example, by founding a virtual "customer membership"). | |
| In addition, the clients' convenience to perform market research, reducing the time to locate the desired product and saving on the costs of executing all these actions. | |
You are one click away from establishing a virtual shop on the internet. Advertise the products, provide your customers with an advanced ordering system and let your business do the work for you even when you're not at work. We will match you up with a leading price comparison engine in order to receive full exposure.
The Allnet4u virtual shop is friendly and easy to use.