Website Storage
In 2004 Allnet4u established the website storage company Vip-Hosting with a vision to give clients website storage services that are suited to the website and its characteristics.

The Vip-Hosting servers are located in the Bezeq International advanced server farm - the most advanced and secure server farm in the Middle East. These promise long lasting and maximal availability of the quality of service from the servers. Vip-Hosting supervises and monitors the activity of the stored servers 24 hours a day and provides constant maintenance and systematic backups.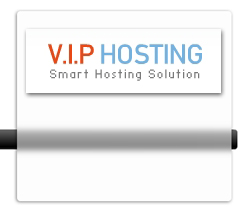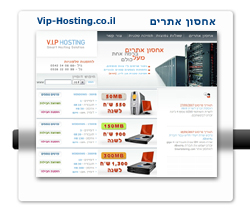 The company servers are advanced servers, strong and configured widely and with high standards. The servers are based on Microsoft operating systems launched on Windows SERVER 2003 operating system platforms.

We provide extensive support for components of mySQL, Perl, PHP, ASP.NET, ASP, MS SQL and more...

Vip-Hosting consists of professionals who will gladly provide a prompt and professional solution to any problem you may encounter.